January 8, 2020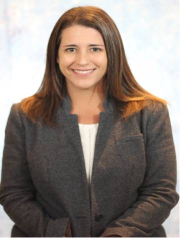 "Subject:Target Value Delivery:
The Estimator's Opportunity to Improve Quality While Reducing Cost
Presented by Jenna Swiecki: Estimating Manager (SCAL)
About: Jenna brings over 13 years of experience in the construction industry. Prior to joining Kaiser Permanente, Jenna served as a Senior Cost Manager for Cumming Corporation's Healthcare Division, working with a wide range of healthcare providers across the country. Prior to focusing on estimating and preconstruction, Jenna spent 8 years as a Project Manager for a mid-sized general contractor in the Midwest.
View January 2020 Event
View all upcoming events
Our Canons
"Professional estimators and those in training shall conduct themselves with integrity at all times and not knowingly or willingly enter into agreements that violate the laws of the United States of America or of the states in which they practice. They shall establish guidelines for setting forth prices and receiving quotations that are fair and equitable to all parties. "

Canon #5