May 10, 2017 educational program!
"Using Drones for Estimating"
Presented by Bryon Barker, Murow|CM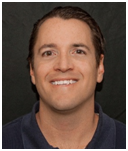 Manager of Budgets & Cost Estimates, Murow|CM




Join us to learn more about estimating from a different point of view!

Talking Points Include:
• Why use drones?
• What purpose do they serve?
• Legalities, Rules & Regulations of Using/Flying Drones
• Should I consider using drones in my field?
• Where can I purchase drones?
• Can Murow|CM fly my site?

Mr. Barker grew up in Orange County, California and started working in the field of civil engineering in 1995 while in high school for Steve Murow at Clayton Engineering, Inc. (CEI). In 2014, Mr. Barker joined Murow | CM in the field of Construction Management by contributing as an Assistant Project Manager. Since joining the team he has conducted countless takeoffs supporting the Bid-Administration, Budgets & Costs, and Forensic & Expert Witness Divisions. Additionally, opportunities for Mr. Barker arose to further his knowledge in Construction Management through working on several projects ranging from the Diamond Ave. Slope Failure in Laguna Beach where he watched and documented the installation of a caisson wall; the exportation of 10,300 TNs of hazardous waste from the Phillips Street Burn site in Laguna Beach; as well as Field Engineering the 40 acre Talavera project for the installation of 112 "Blue-Top" Lots in Menifee.
---