April 2016 educational program!
Presented by: Danny Pelisek
Senior Account Specialist, Bluebeam Software
"Estimation & Digital Information Management with Bluebeam Revu"

Leveraging digital information throughout the life of a project is a common goal for design firms, construction companies and owners across the country. Finding a technology solution allowing for communication downstream from the office to the field, as well as between project partners often thousands of miles apart, is especially challenging. Join Danny Pelisek, Senior Account Specialist at Bluebeam Software to discuss how project teams are digitally delivering projects with Bluebeam Revu®, including an in-depth exploration of Revu's capabilities for performing faster and more accurate estimates.

Talking points include:

Set up the dynamic Revu® interface to perform takeoffs consistently and accurately
Perform estimates faster with stored, information-rich custom markup tools
Scale tool sets to be able to automatically calibrate to drawings of any scale
Use Revu® Visual Search tool to quickly find and count PDF-content symbols
Bring your questions and get some answers!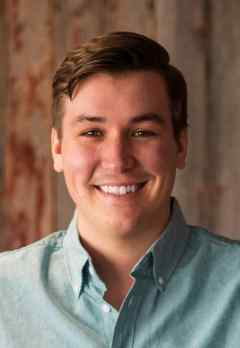 Danny Pelisek
Danny Pelisek is a Senior Account Specialist at Bluebeam Software, where he enables top engineering and design project teams to advance efficiency and collaboration with Bluebeam Revu. Danny is passionate about the successes of his customers and uses his technical knowledge to work hand-in-hand with them to optimize workflows in the increasingly complex and digitally driven architecture and engineering industries. Danny is a California native and holds a Bachelor of Science in Industrial Engineering from California Polytechnic State University in San Luis Obispo, CA.