Tidbits
Sponsors
If you are interested in visiting the websites of our sponsors, you may go to the Sponsors page.
Education
Looking for additional educational opportunities including Online Estimating Classes? Go to our Education Committee's web page for a listing of the Online Classes available.
Certification
Do you want to be a Certified Professional Estimator (CPE)? Go to our Certification page for more information on becoming certified.
Certificate Programs
National Scholarship
Standard Estimating Practice Manual
Here is the link for the Standard Estimating Practice Manual. The 10th Edition should be available in the next few weeks. Standard Estimating Practice Manual
Join?
Interested in joining ASPE? Go to Join ASPE for an application form.
PDF Publications:
ASPE Downloadable Publications List:
Free to Members: ASPE Recommended Bidding Procedures
ASPE Applications
Come Join ASPE!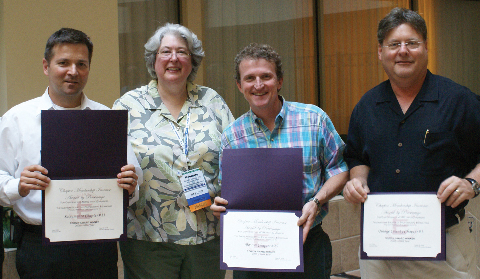 ASPE Orange County Chapter 3 offers services to the Orange County area construction estimators to promote education, fellowship, and professional development.

Not a member? Join today and discover the many advantages of ASPE membership and certification.

Just submit this downloadable pdf of our Membership Application.

Contact membership committee

membership@aspe-oc3.org